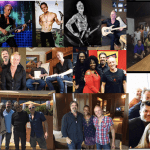 In 2013 I had the opportunity to film for 3 days with Phil Collen, lead guitarist of Def Leppard (over 100 million albums sold), at his house. A few years later he
Keep Reading »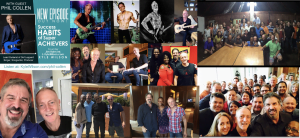 In 2013 I had the opportunity to film for 3 days with Phil Collen, lead guitarist of Def Leppard (over 100 million albums sold), at his house. A few years later he
Keep Reading »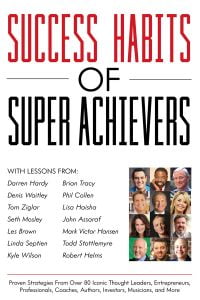 Last fall I published Success Habits of Super Achievers, with 80 Thought Leaders, Entrepreneurs, Professionals, Coaches, Authors, Investors, Musicians including Les Brown, Brian Tracy, Mark Victor Hansen, Darren Hardy, Lisa Haisha, Denis Waitley, John Assaraf, Phil
Keep Reading »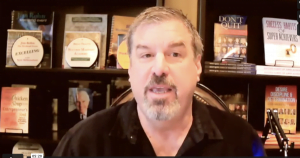 WOW! Sean Murphy asked me to come share marketing strategies as well as lessons from my 18 year friend, mentor and biz partner, Jim Rohn, plus do some Q&A with his Daily Awakening
Keep Reading »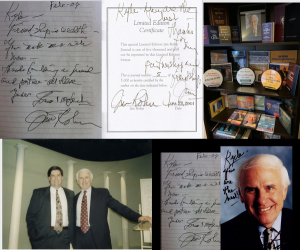 14 years ago today, Jim Rohn wrote this is my journal. It is one of my most cherished possessions from my 18 year biz partner, friend and mentor, Jim Rohn! Feb 9,
Keep Reading »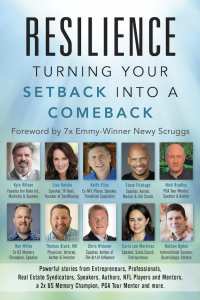 The act of moving forward, or progressing, builds faith and confidence. Without progress in life, we feel insignificant, unimportant—almost invisible. We lose hope. It's not as important how fast you are progressing
Keep Reading »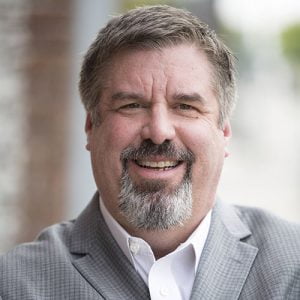 This morning I want to share with you a some key marketing ideas I've used in consulting and coaching thousands of entrepreneurs and companies like Darren Hardy, Robin Sharma, Todd Stottlemyre, The
Keep Reading »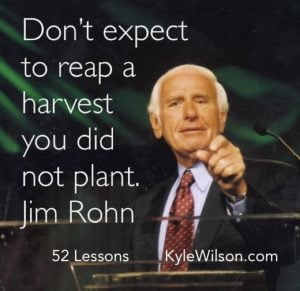 Springtime Reminder Why plant? Why go through all the effort of getting the ground ready, planting, watering and cultivating the new plant/crop? The reason is for the future harvest you will receive.
Keep Reading »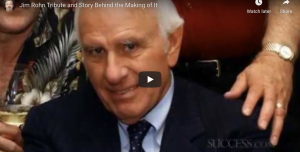 The Jim Rohn Tribute (13-minute version) Edited down from more than 2-hours of stories, heart-felt moments and gratitude shared, here's 13-minutes of what Kyle shared with Jim on that memorable and special
Keep Reading »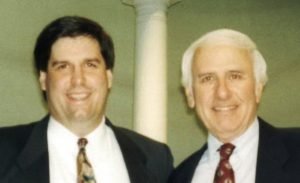 Kyle Wilson's Tribute to his 18 Year Friend, Mentor and Business Partner, Jim Rohn (and the story behind the Jim Rohn Tribute video) Ever wonder about the stories behind the story? There's
Keep Reading »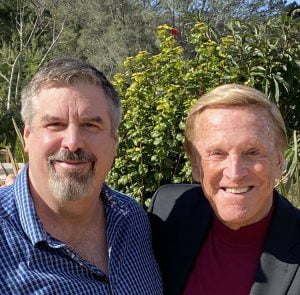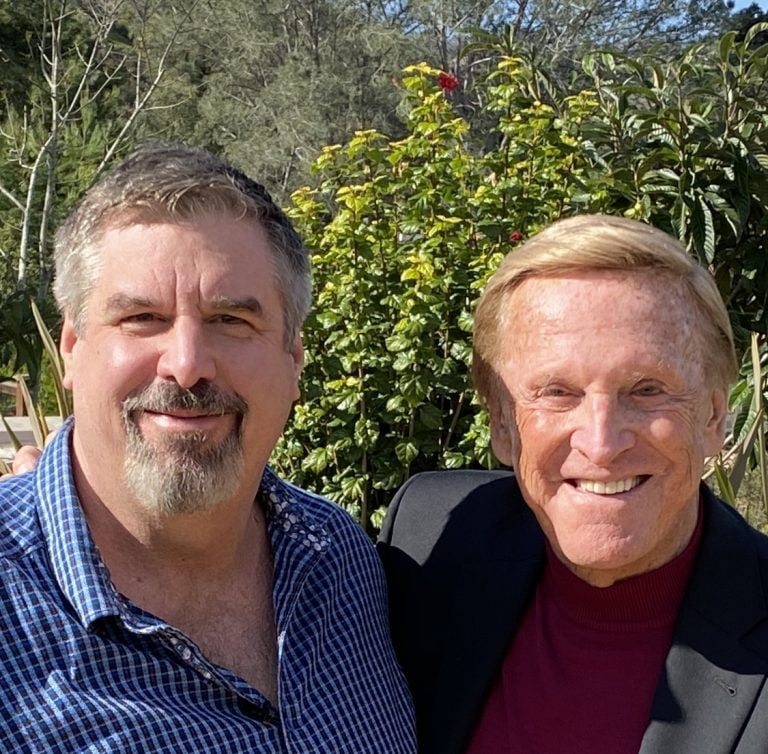 Hi Kyle! I am loving your podcast. Listening to Denis Waitley. Wow. Love his thinking. The quality of the people and their stories are amazing. I am so drawn in by the
Keep Reading »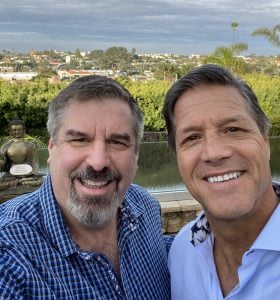 Today I want to share with you a recent interview I did with long time friend, John Assaraf, at his home in Solana Beach, CA. It was such a beautiful morning and he has
Keep Reading »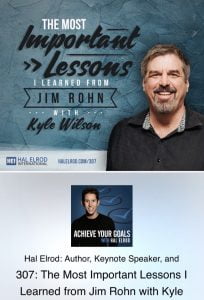 Coming off an incredible 8 days including Las Vegas with Robert Helms and his powerful Goals program, then 2 days in San Diego interviewing long time friends Darren Hardy, Brian Tracy, Denis Waitley
Keep Reading »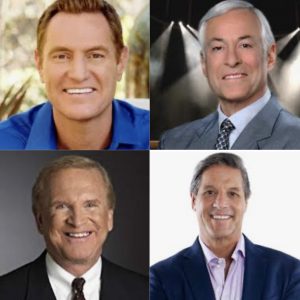 Happy Tuesday! I just got back yesterday from an extraordinary 3 days in Lake Las Vegas attending Robert Helms Creating Your Future event. It was my 4th time to attend and the
Keep Reading »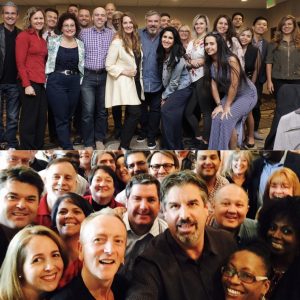 A few years back I was in Telluride skiing with good friends Darren Hardy, John Assaraf, Eric Berman and Steve Cox. All 4 were part of a mastermind in San Diego. They
Keep Reading »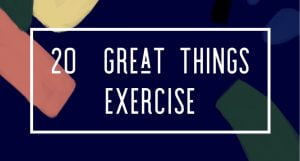 A simple exercise I do at the end of every year is to list out 20 great things that happened to me the past year. It can include personal, family, health, financial, business/team related
Keep Reading »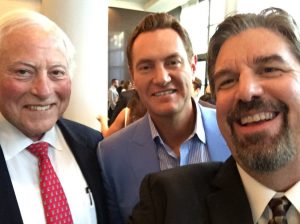 Starting today, what 3 things would have to happen to make the next 12 months the best year of your life? Wow, what an amazing question! I have to admit I did
Keep Reading »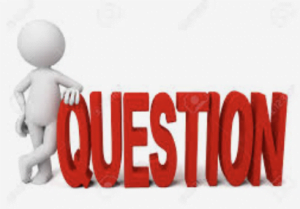 A common exercise I often do (and take coaching clients and Inner Circle members through) is a very powerful centering question: "Who do you want to be in 3 years and what do you want to
Keep Reading »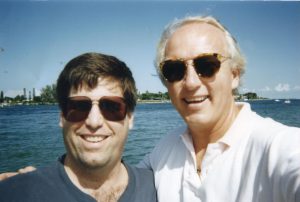 The Story and Lessons Behind the Biggest Selling Book Series of All Time Back in 1994 I met Mark Victor Hansen and Jack Canfield, the co-creators of the ALL TIME biggest selling
Keep Reading »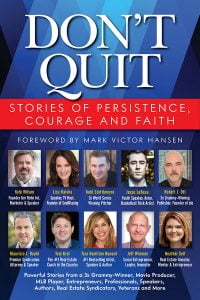 Thank you all for your purchase and support of Don't Quit, Stories of Persistence, Courage and Faith! My coauthors and I hit Amazon #1 Bestseller status in multiple categories!! WOW!!! If you
Keep Reading »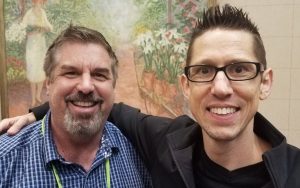 I am really excited to share with you a new podcast that I was a guest on (went live today) with my good friend and fellow Inner Circle member, Marco Santerelli. His podcast is often found
Keep Reading »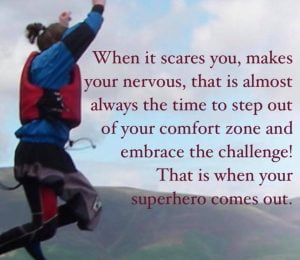 Getting Unstuck I did a radio show earlier in the year and I was ask to share on how to get unstuck. There was so much positive feedback so I wanted to
Keep Reading »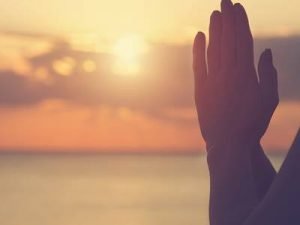 I know that may sound like a contrarian thing to say, never pray and ask for more. It is a paraphrase from Napoleon Hill when he said, "Never pray and ask for more,
Keep Reading »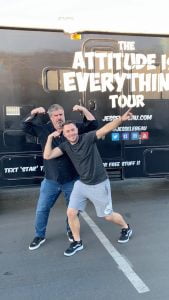 We had so much great feedback from our recent Kyle Wilson Inner Circle Group Monthly Group call with Jesse LeBeau that I wanted to share it with all my 52 Lessons subscribers.
Keep Reading »

4 Musts for Your Website to Be Effective  First, these four elements all need to be at the top fold, meaning a visitor should be able to see them before they ever scroll down. The layout
Keep Reading »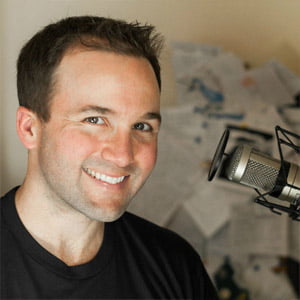 Beyond excited to share my interview as a guest with John Lee Dumas on Entrepreneurs on Fire. John's show gets over a million downloads a month. He's the man! Check it out
Keep Reading »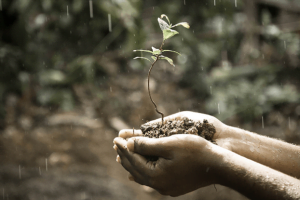 Last night I had a call with all our authors from the #1 best selling book I recently published, Resilience, Turning Your Setback Into a Comeback. There were so many examples shared
Keep Reading »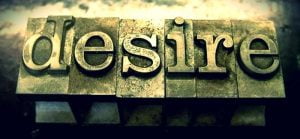 My mentor and 18 year biz partner, Jim Rohn would say "We all have two choices: We can make a living or we can design a life." Setting goals goes way past
Keep Reading »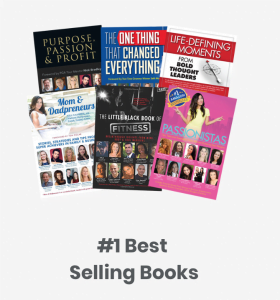 The majority of people I know struggle with marketing and being able to put themselves out there. They often lack having a team and the knowledge to implement many of the strategies they
Keep Reading »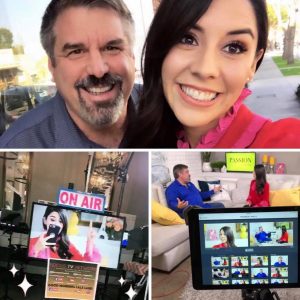 I'm a big believer in thinking big and making big moves. In fact, I share several of those stories in my book 52 Lessons I Learned from Jim Rohn and Other Great Legends I Promoted!
Keep Reading »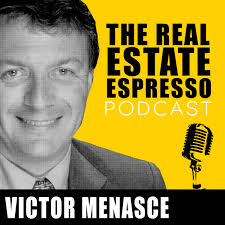 https://itunes.apple.com/ca/podcast/real-estate-espresso/id1340482613?mt=2&i=1000423163739 Special Guest, Kyle Wilson, Founder of Jim Rohn Int. Your morning shot of what's new in the world of real estate investing. Daily real estate investment outlook from investor, syndicator, developer
Keep Reading »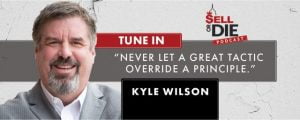 Honored to be a guest on todays episode of the Sell or Die podcast hosted by long time friend, the GREAT Jeffrey Gitomer and the AWESOME Jennifer Gluckow Access here: https://www.sellordiepodcast.com/in-the-presence-of-greatness-with-kyle-wilson Show notes: 2:00
Keep Reading »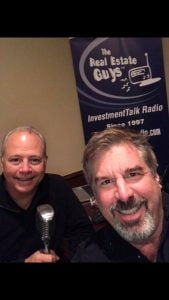 Honored and excited to have been a guest on the #1 Real Estate Podcast this week with my good friends Robert Helms and Russ Gray. The topic was Building Your Network and
Keep Reading »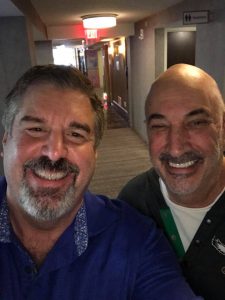 You never know who is going to pop into a Kyle Wilson Inner Circle Mastermind, and again someone awesome came by in Philly this past weekend. The great Jeffrey Gitomer, author of the #1
Keep Reading »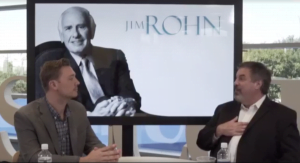 Join me for a live interview with SUCCESS about my mentor Jim Rohn, plus upcoming East Coast Inner Circle Mastermind. Im honored to be sharing live Thursday morning with SUCCESS magazine Editor in
Keep Reading »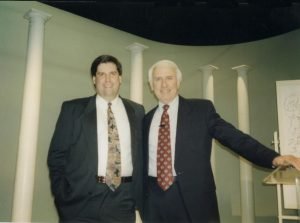 Jim would have been 88 today. I'm not a poet, but I wanted to share this with you today in case it can be of benefit in anyway, including taking a few
Keep Reading »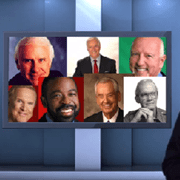 When coaching people I always ask four questions. What's working? What's not working? What's your strategic wheel? (That's something I teach.) And, what's your secret sauce? There is a cool process I use
Keep Reading »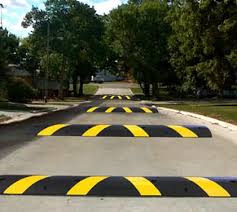 "Speed bumps keep out the tourists." This has been one of my favorite quotes over the years. This week I was reminded of the quote again. You see, I just spent the
Keep Reading »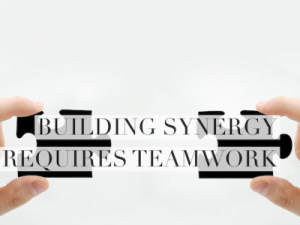 Jim Rohn would always say to me, "Kyle, let's go do something remarkable!" How powerful! We're all wired and motivated differently. But one thing I've found for myself over the years, whether
Keep Reading »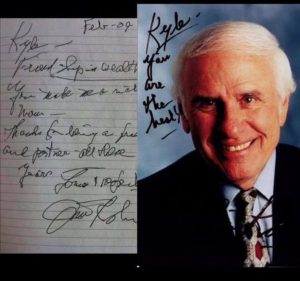 In my early days as a newbie seminar promoter (four years before I launched Jim Rohn International in 1993), I was promoting a small event in Dallas. I had booked Jim Rohn
Keep Reading »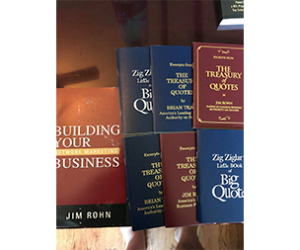 In 1994 I got an idea to get Jim Rohn's message out in a viral way to millions of people: Package Jim's profound quotes and wisdom bombs from his seminars in a little
Keep Reading »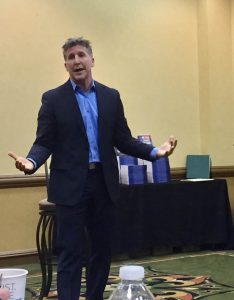 Just wrapped up an amazing two days in Dallas at the Inner Circle Mastermind! Special thanks to friend and former NFL player and now Director of Player Engagement with the NFL, Keith
Keep Reading »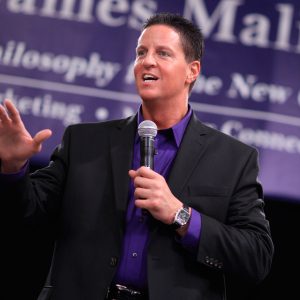 Last week I spent 2 days with my good friend James Malinchek and Kevin Harrington. So many great ideas were shared. Too many to even try and attempt to share here. But I did want to
Keep Reading »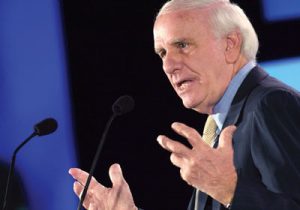 Truth – You can't be great unless you start! Want to learn to play the guitar, to sing, learn a foreign language, how to start a blog, write a book, tango dance, speak in
Keep Reading »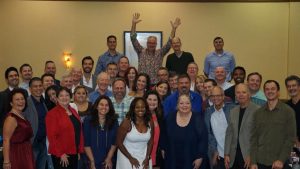 People ask me what I'm focused on these days. I always say number one, I enjoy the most my Inner Circle Masterminds. In fact, I created them for me. A few years back I
Keep Reading »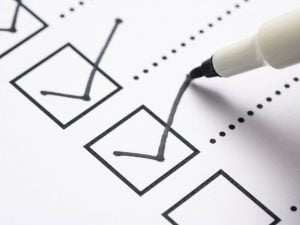 I mentioned a few weeks ago in the email about 7 Core Marketing Strategies, the importance of building your audience (list). Everyone single person/company I coach and consult with, including speakers, authors,
Keep Reading »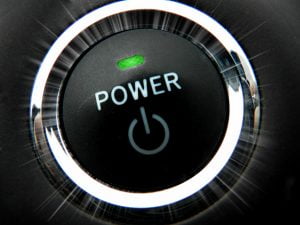 Knowledge, information, goals and even positive associations are weak substitutes compared to the power that comes from a person who is resolved! I'm sure many of you have read the classic book Think and
Keep Reading »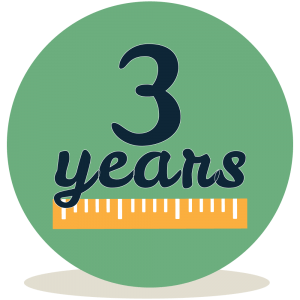 A common practice I like to do is ask myself a very powerful centering question: "Who do I want to be in 3 years and what do I want to be known
Keep Reading »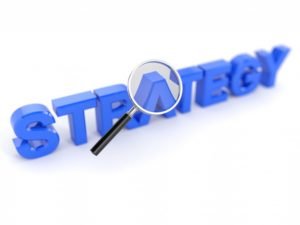 This past weekend I shared at three different events lessons I learned from my mentor, Jim Rohn, plus some core marketing concepts that I strongly believe in. The same principles I built Jim
Keep Reading »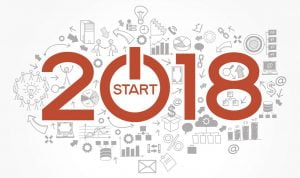 When people ask me what was the greatest shift for me in going from a small town, no college or mentors to eventually spending 18 years with Jim Rohn and being the
Keep Reading »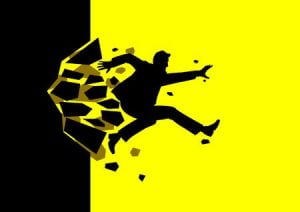 "Every book, seminar, class, intention, prayer, encouragement from a friend, moment of seeking to find, experience, failure, positive thought, and desire are ALL there and accumulated for you to now take ACTION
Keep Reading »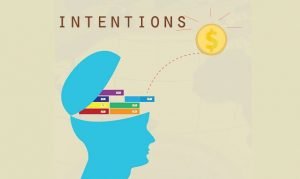 I was watching a documentary last night about Jim Carrey and the making of Man on the Moon. Jim had some personal stories of how he has used intentions to manifest amazing opportunities in his life. He shares the
Keep Reading »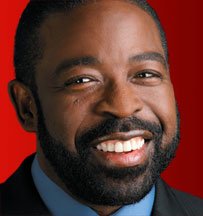 What a special week and half when you get to share the stage with Les Brown in New York and then get to go spend a week in Europe with your daughter,
Keep Reading »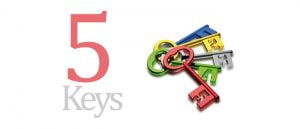 I am such a huge believer in attracting vs pursuing. Being a farming (or fishing) vs hunting. It's a philosophy I've had going back to 1989 when I first meet Jim Rohn and
Keep Reading »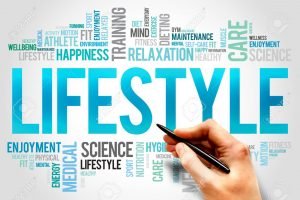 "Some people have learned to earn well, but they haven't learned to live well." Jim Rohn I just got back from an amazing 4 days with a friend that was filled with
Keep Reading »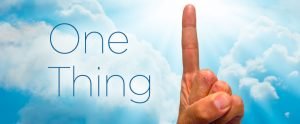 I often get asked what it must have been like to partner and work so closely for 18 years with the legend, my close friend and mentor Jim Rohn. It was obviously
Keep Reading »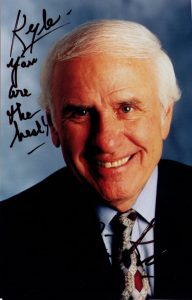 If you are an entrepreneur, a millennial or anyone doing business, here are 3 key lessons taught by my mentor and 18 year biz partner Jim Rohn, that will help you navigate
Keep Reading »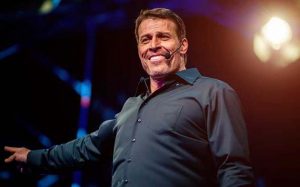 In the early 90's I attended my first Tony Robbins seminar. As a young promoter and promoting Tony's mentor, Jim Rohn, I was curious to what all the fuss was about with
Keep Reading »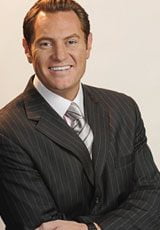 Recently I was talking with long time, good friend Darren Hardy. We were talking about the difference between online learning and just showing up and being in a live event. In fact
Keep Reading »

I'm part of weekly radio show and this past weeks topic was Your Network is Your Net Worth. It forced me to spent some time thinking about this. I'm often ask what
Keep Reading »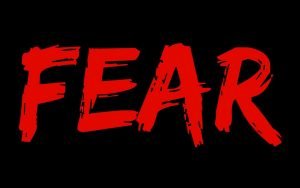 No one I know is immune to fear. It is part of the human experience. As my mentor and 18 year biz partner Jim Rohn would say, "Some things you can't change,
Keep Reading »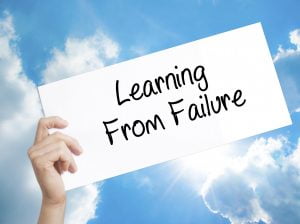 At this past weeks Dallas Inner Circle mastermind I posed the question, "what is your greatest failure"? It was similar to the question Mark Sparks in 2006 asked me when he and I started TSTN (I brought
Keep Reading »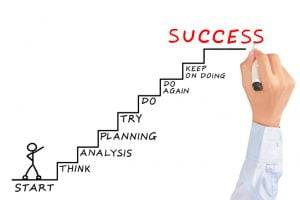 Just came out of an intense weekend and I wanted to share a powerful formula that will help you not only experience a breakthrough but also that will open the doors of
Keep Reading »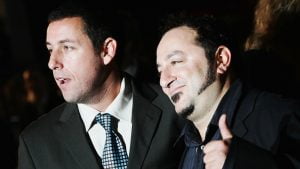 "Its never just ONE BIG break. Its a bunch of small breaks that you must give everything you got!!" Some sage advice and insight giving to me from Frank Coraci, director of
Keep Reading »
"Its never just ONE BIG break. Its a bunch of small breaks that you must give everything you got!!" Some sage advice and insight giving from Frank Coraci, director of many movies
Keep Reading »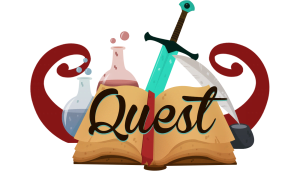 "When you put yourself out there on a BIG stage, almost always you will find you are playing for something significant enough in your life and business where there is massive joy
Keep Reading »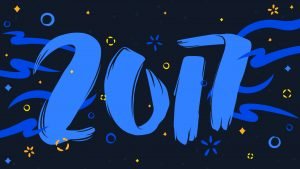 Happy Tuesday Just curious, what's your word for 2017? I believe there is something powerful when we have a focus word for the year. Last year mine was intention. I'm such a
Keep Reading »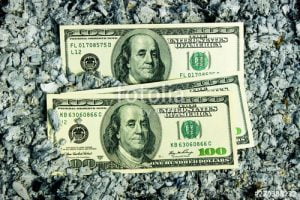 Just had coffee this morning with longtime, good friend Paul Hershman. Paul has such an amazing entrepreneurial story that continues to inspire me! Paul was part of a successful company that was
Keep Reading »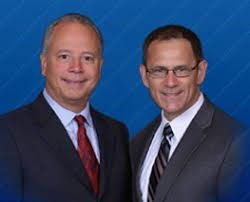 For years I've been honored to work with, collect and share wisdom from some the great success trainers. 18 year biz partner, mentor and friend, Jim Rohn said, "If you go to
Keep Reading »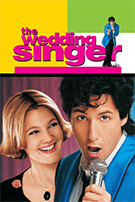 Just got back from hosting my LA Inner Circle group. What an amazing trip and group of people we have that come from all over the country! While there I had an
Keep Reading »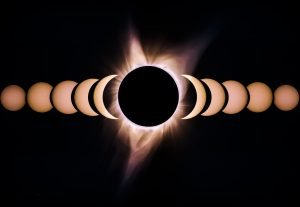 Here are a few thoughts on going from Mediocrity to Magnificent.
Keep Reading »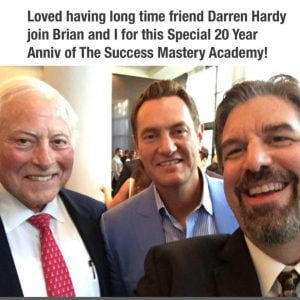 Welcome to the Brian Tracy 3 Day Weekend Event Recap Notes Part 1! This powerful 3 day event was extra special for me, not for the least of reasons, it was the
Keep Reading »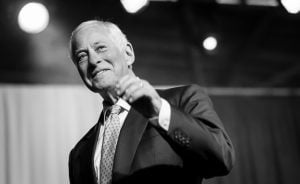 I recently interviewed Brian Tracy for the Lessons From Network. Below are 18 Nugget Bombs of Wisdom from the call (and yes there were many more).
Keep Reading »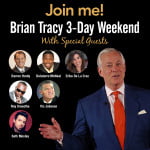 I'm honored to Announce and be Promoting/Producing the Brian Tracy's 3-Day Weekend Event – 20 Year Anniversary of the Success Mastery Academy! This life-changing event Only Happen Once! Early-Bird Pricing, Seating and
Keep Reading »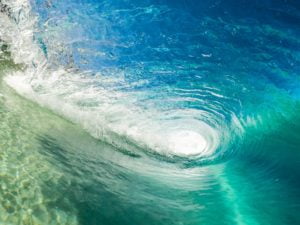 Have you ever hung out with people who just seem to be 'smarter' or more on top of what's going on in a particular topic or field than you?
Keep Reading »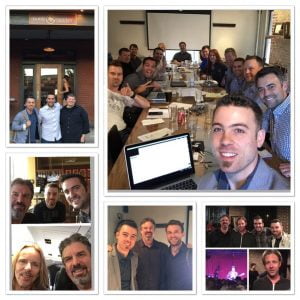 Having just come off of 2 Incredible Mastermind events in LA and 3 Masterminds/Inner Circle events in Dallas with so many amazing people, I thought how could it get any better than
Keep Reading »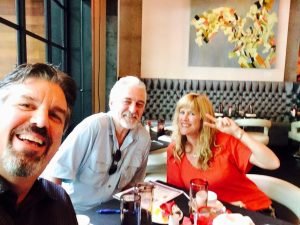 You are probably familiar with Ivan Misner, founder and chairman of BNI, the world's largest business networking organization. I had the great honor of having an extended lunch with Ivan and Beth Misner this
Keep Reading »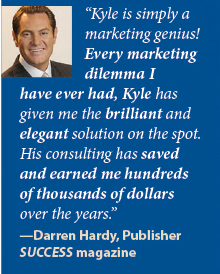 Really excited to invite you to attend a special half-day event with my good friends Howard Partridge and Darren Hardy. Howard, our Lessons From Network Small Business Owners Expert, has invited me to be a part of
Keep Reading »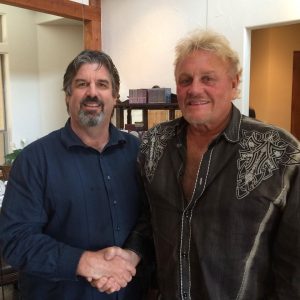 Larry is the long-haired hippie construction worker that Jim Rohn talked about in his seminars and audios. Through Jim's philosophies and his own determination and desire Larry went on to become one
Keep Reading »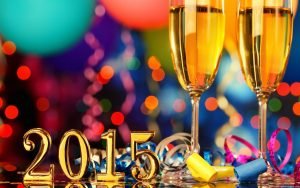 One of the most powerful words for me going into 2015 is the word Intention. When we get clear on what we truly want, why we want it and we have a
Keep Reading »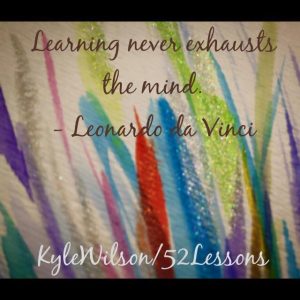 Good morning! Hope you've had an incredible and blessed Christmas season! Interview "Adaptive resilience is the capacity to remain productive and true to core purpose and identity while absorbing disturbance and adapting with
Keep Reading »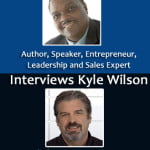 In this powerful interview A.M. and Kyle discuss a wide variety of topics that will help you "Discover Your Greatness"! Access Here! Coach A.M. Williams empowers individuals and organizations to live life by design;
Keep Reading »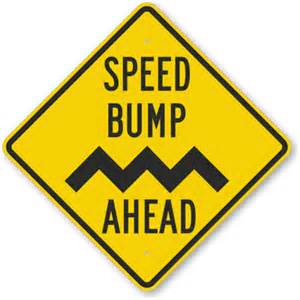 Yes, it's true. Whether it's fitness, money management, career, relationships etc, challenges, obstacles and even failures often cause us to take a u-turn and head the opposite direction, or at least make
Keep Reading »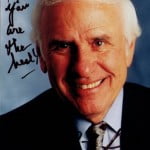 Frustrations and obstacles are part of life. They can come in the form of people, events, challenges as well as circumstances outside our control. Opportunities to learn, to grow, to change and
Keep Reading »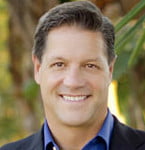 In 1997, I was promoting a Jim Rohn and Mark Victor Hansen 2-day seminar and I had the opportunity to spend some time with John Assaraf. I had been introduced to John
Keep Reading »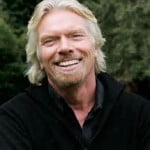 Richard Branson once said he re-defines the word failure. It can be a verb or a noun. For him failure is simply a door in life that's in front of you that
Keep Reading »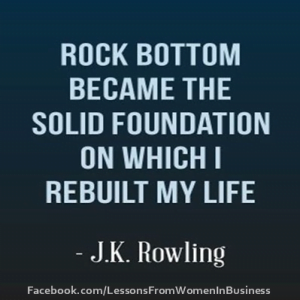 In 2004 my staff and I spent 4 months creating, planning, marketing and putting on one of the most sensational events I've ever been a part of – The Jim Rohn 3
Keep Reading »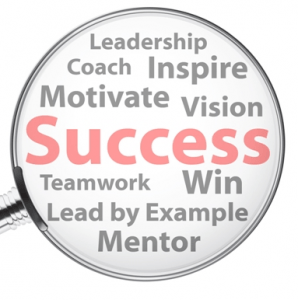 Mentors can literally change your life. They can save your life. I know. That is what I found in Jim Rohn, a life-altering mentor and friend! I was like a man bouncing
Keep Reading »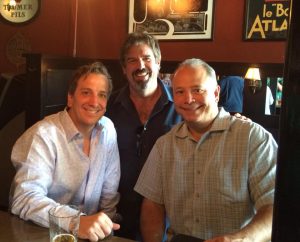 Monday night, received a cryptic text, "In town Wednesday". It came from my friend, Ken McElroy. Many know Ken as a speaker and one of the leaders of Rich Dad Advisors with
Keep Reading »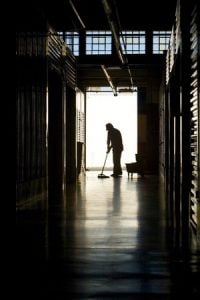 Part of what Jim Rohn taught me was to always be a student. Whether at a seminar, in church, at lunch with a friend, reading a book, even listening to lyrics of
Keep Reading »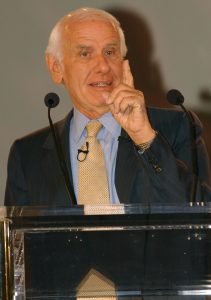 One of the early light bulbs that went off for me after meeting my mentor, Jim Rohn, was when he shared this powerful statement with me: Succeeding is easier than making excuses
Keep Reading »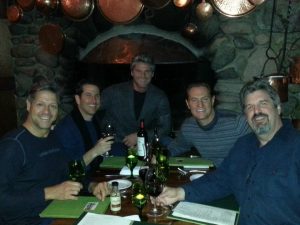 The Value of Associations (it's not about the skiing) Just got back from a great couple of days of skiing with some friends of mine. These also happen to be folks I
Keep Reading »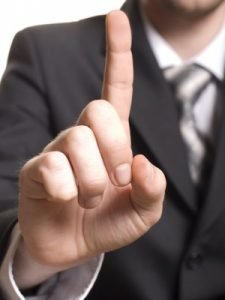 I often get asked what it must have been like to partner and work so closely for 18 years with the legend, my close friend and mentor Jim Rohn. It was obviously
Keep Reading »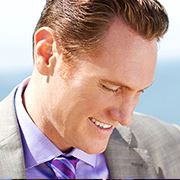 Starting today, what 3 things would have to happen to make this the best 12 months of your life? Wow, what an amazing question! I have to admit I did not totally
Keep Reading »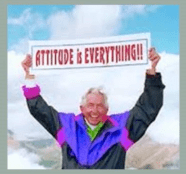 Think in Terms of Decades Not Just Years (excerpted from 52 Lessons I Learned from Jim Rohn and Other Great Legends I Promoted!) One of my strengths when originally getting into sales
Keep Reading »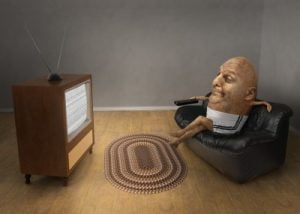 One of the great challenges in wealth creation, especially if you have your own business (or desire to) is making enough NOW to pay your bills while at the same time creating
Keep Reading »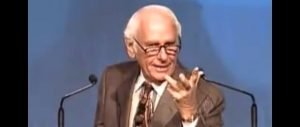 Today more than ever (and for the better you would think) we have more options. More options for healthy eating, more options to learn and grow, more options to access great information
Keep Reading »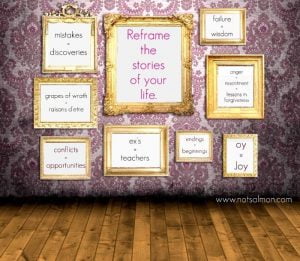 We've all talked about how our failures, conflicts, challenges or obstacles are the very things that can either break us or make us. One of my good friends and New York Times
Keep Reading »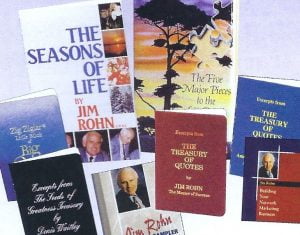 There are game changers and then there are GAME CHANGERS! For me the discovery of The Wheel was a true GAME CHANGER. After 5 years of being an independent seminar promoter doing
Keep Reading »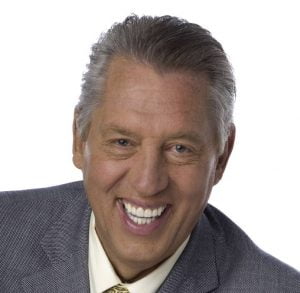 One of the great lessons I learned in building a team came from hearing John Maxwell talk about how important it was to let your team and organization feel like they were
Keep Reading »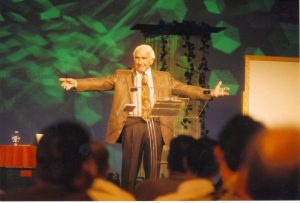 In my earliest days as a seminar promoter (prior to launching Jim Rohn International in 1993) I was promoting an event in Dallas. I had booked Jim Rohn for a day long
Keep Reading »
"Success is achieved when people change their focus from getting: in this context, 'giving' meaning constantly and consistently providing value to the marketplace. Now this may seem counter intuitive. But you must
Keep Reading »
Hello, I'm Kyle Wilson and the founder of Jim Rohn.com, Your SuccessStore.com, KyleWilson.com and LessonsFromExperts.com. I would like to take a few minutes and share with you what I believe are the
Keep Reading »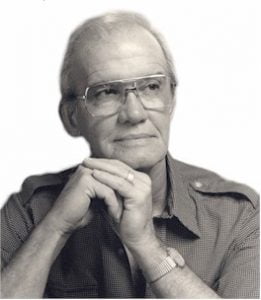 "I am here for a purpose and that purpose is to grow into a mountain, not to shrink to a grain of sand. Henceforth, will I apply ALL my efforts to become
Keep Reading »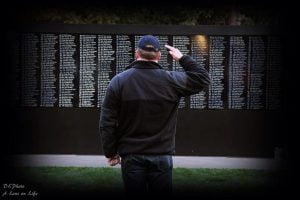 10 months ago I was at a baseball game with my long-time, good friend and two-time US Memory Champion, Ron White. If you know Ron, you know baseball is one of his
Keep Reading »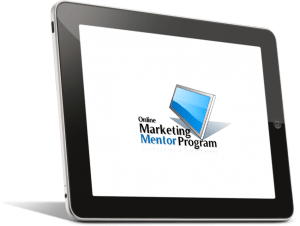 I'm going to share 5 ways to communicate with your customers and prospects in order to earn their trust; and I can tell you it's not talking more and listening less. But
Keep Reading »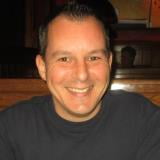 I see way too many business owners wasting time, energy and resources to sell online. They're trying to sell to everyone and end up selling to no one. The problem is they
Keep Reading »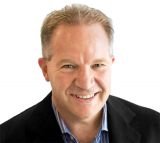 Shortly after embarking upon Chicken Soup for the Entrepreneur'sSoul with Jack Canfield and Mark Victor Hansen, Mark invited me to fly to Chicago to be part of a 3 year program where
Keep Reading »
Many of you know me as the founder of Jim Rohn International and Your Success Store. Companies I built to over 1 million customers (and email subscriber lists) and created over 300
Keep Reading »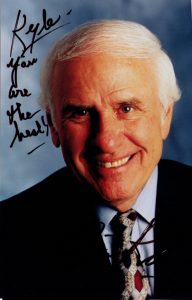 Jim Rohn once said to me, "Kyle, friendship is wealth and you have made me a very rich man". Wow, those are words I cherish to this day. Monday night I had,
Keep Reading »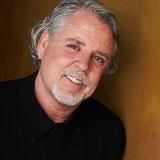 We all know in the mathematical world 1+1=2, but with synergy sometimes 1+1 can equal 7 or 8, etc… In the early days of launching Jim Rohn International I was reunited with
Keep Reading »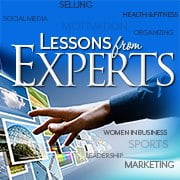 Get your gifts • Share your story • Be one of our experts Lessons From has officially launched and includes some of the greatest experts in the world on multiple topics including Selling,
Keep Reading »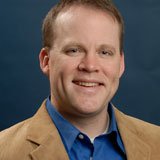 In 2002 I launched the Jim Rohn One Year Success Plan along with collaborator Chris Widener. It included a monthly expert conference call with some of the biggest names in the industry. One of the month's
Keep Reading »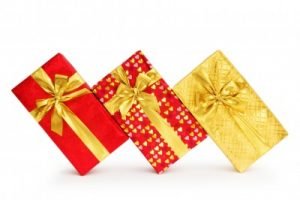 With My Compliments! 3 Great Gifts! I've got some great news I've been sitting on for a while and it's time to share! But first, I've got something for you… So I've
Keep Reading »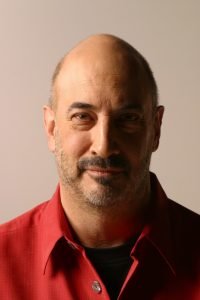 What are the key components of being successful in sales? Is it Persistence? Hard work? Follow-up? Yes, those are all important. But the guy I consider the guru of the selling industry once told me
Keep Reading »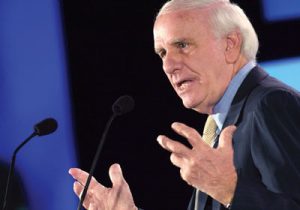 I remember one day Jim Rohn and I were talking about prayer versus work, and the balance between the two. Jim always had a unique gift of marrying the natural with the
Keep Reading »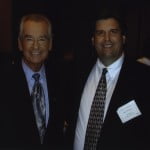 In life and particularly in business we have many opportunities to do deals with others, whether it's a collaboration, joint ventures or even a partnership. In my line of work I've done
Keep Reading »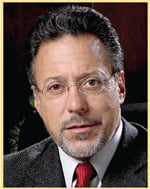 It was in the late 90's and I was in southern California visiting and masterminding with my friend (and Co-Author of Chicken Soup for the Entrepreneur's Soul), Mark Victor Hansen. Mark informed
Keep Reading »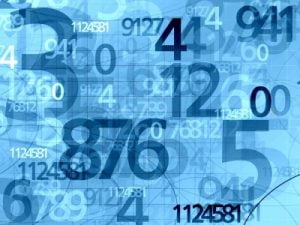 I had two very interesting calls today. One was from a magazine examining all the challenges going on in the US right now. They asked me for my opinion of how Jim
Keep Reading »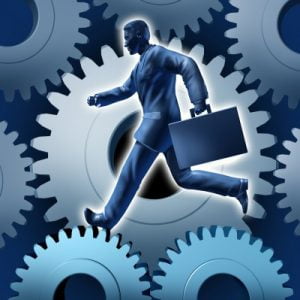 One of my early mentors (and first mentor in the seminar business) was Jerry Haines. Jerry trained and taught me the critical skills of cold calling, giving a presentation, closing a sale
Keep Reading »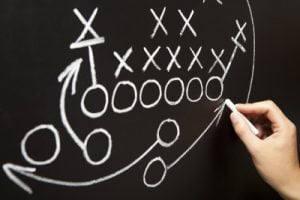 It was in the 90's and I was called upon to help launch the first personal development TV network – The People's Network (TPN). Jeff Olsen and Eric Worre were the founders
Keep Reading »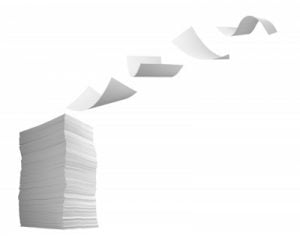 I was 19 years old and had opted out of going to college, much to my parents (especially my mom's) disappointment. I had started, of all things, a car detailing shop in
Keep Reading »
Some time ago, I received a phone call from a friend of mine, Tony Jeary, asking if I could meet with a client of his. The client, Splash Media, wanted to start
Keep Reading »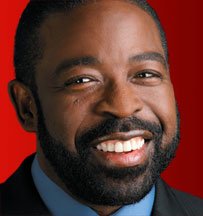 Not long after starting Jim Rohn International I met one of the most inspirational speakers of all time, Les Brown. In fact, not long after meeting Les I started promoting him for
Keep Reading »

If you're a student of Jim Rohn you often heard him refer to two mentors. Earl Schoaff, the man who taught Jim so many profound lessons about success and life, and a
Keep Reading »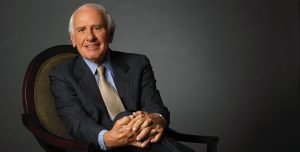 It was 1994 when I told Jim I wanted to do a Treasury of Quotes. He reluctantly agreed (his humbleness kept him from thinking it was needed). I went through every recording
Keep Reading »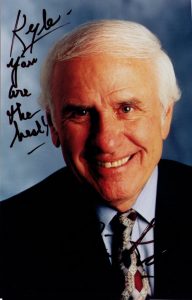 As many of you may know September 17 would have been Jim's 82nd birthday! Over this past week or so I took some time to again reflect about Jim and his impact
Keep Reading »
One of my all time favorite stories was shared by Brian Tracy at our Two Day Success Symposium he and I did together several years back. It's the story of two construction
Keep Reading »
Five Steps to Faith Transference of Your Message Recently I was asked what is the best way to communicate your message/product/service to the marketplace so people believe you? I've found over the
Keep Reading »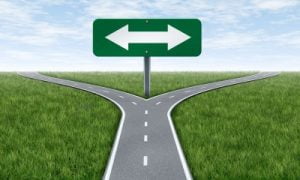 In over 20 years of marketing, collaborating and working with top performers I've found there are 2 major pathways to creating wealth for the majority of people. The first path is to
Keep Reading »
It had been a few years since we had last talked… My friend "John", who I met while promoting Jim Rohn for an event in the early 90's, had built a highly
Keep Reading »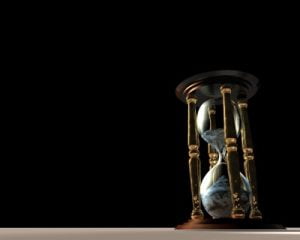 What's on your to do list? What is it that if you started today and followed through would be a difference maker to your family, career or personal happiness? Maybe it's learning
Keep Reading »
These are the two great questions we all have to search out. I was recently interviewed by a highly successful entrepreneur and one of the great questions he asked was if everyone
Keep Reading »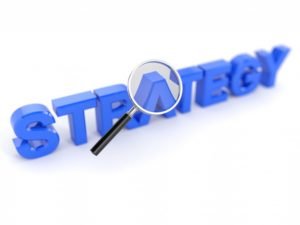 Strategic Marketing Versus Tactic Marketing Bottom line is if you own a business of any kind… you're in marketing, or at least you should be. I remember Jim Rohn would use the
Keep Reading »
Recently Tony Teegarden and I recorded a video where I cover 15 specific list building strategies. It is part of Week Three's content of our Online Marketing Mentor Program. Here's a short
Keep Reading »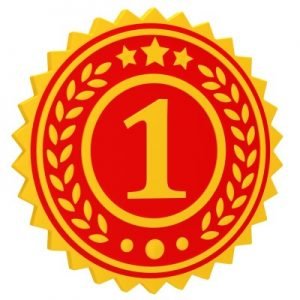 What inspires you? What helps you have the discipline to make great decisions with your time, health, relationships and finances? What helps you cross the finish line every day in pursuit of
Keep Reading »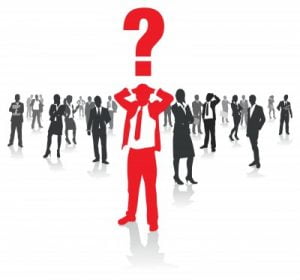 There is a consistent theme I've observed over the years from elite performers, whether it was Jim Rohn, Brian Tracy, Darren Hardy or Harvey Mackay. When faced with difficulties, hardships, challenges and
Keep Reading »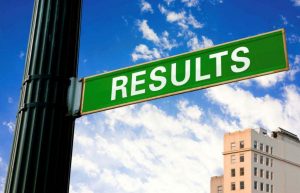 I've had the rare benefit and honor of not only working side-by-side with some of the all-time great speaking and marketing legends over the years, but also masterminding, strategizing and learning from their
Keep Reading »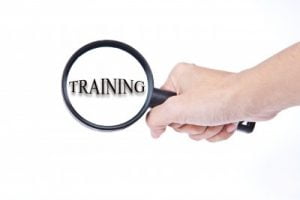 We were doing incredible revenues. We had a staff of 20, but I kept blowing through office managers. Admittedly I was not a "manager" by any stretch of the imagination. I was
Keep Reading »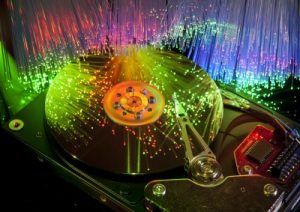 There is so much technology available right now in the marketplace that can be great assets and tools for our businesses. Before the internet it was just harder, it was harder to
Keep Reading »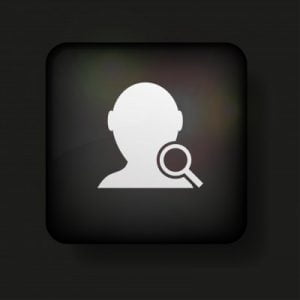 A core principle of marketing I learned many years ago is that it is much easier to attract than to pursue when it comes to marketing your products and services. So a
Keep Reading »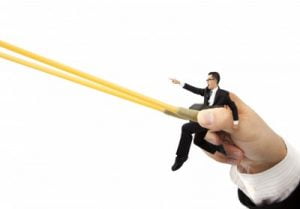 In my creative time this morning, I was rethinking about and reviewing the concept of our thinking and limits we impose upon ourselves. With that in mind today I want to share
Keep Reading »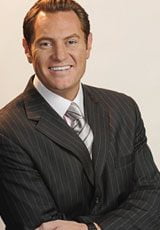 Darren Hardy Interview: My Interview with the Publisher of SUCCESS magazine I recently had the opportunity to interview long time friend, colleague and publisher of SUCCESS magazine, Darren Hardy! It was such
Keep Reading »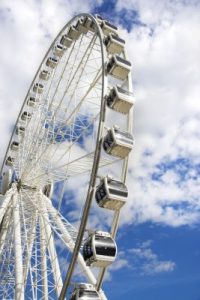 One of the greatest, core, fundamental marketing lesson I ever learned is what I call the Wheel! Virtually the first marketing question I ask any business owner, professional or speaker when I
Keep Reading »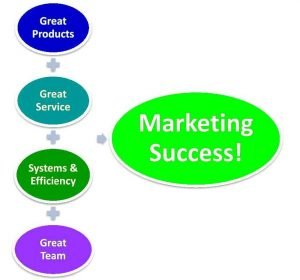 I grew up in a small town of about 13,000. I was 19 when I started my first real entrepreneurial (and marketing) venture and opened up a car detailing shop. I wasn't
Keep Reading »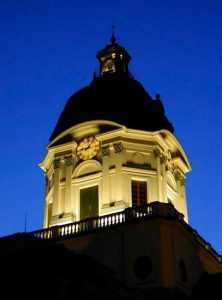 As we all live in this fast/instant everything world (food, service, social media, entertainment, communication, etc.) it's hard, sometimes, to separate the distinctions between the reality of the speed of technology and
Keep Reading »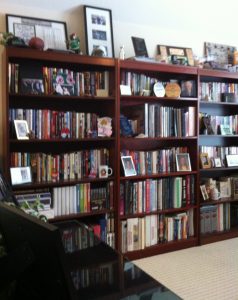 It's important to build your self-growth library! I love quotes, especially the really impactful ones, so let me start with a few of my favorites from Jim (Rohn): "Miss a meal if
Keep Reading »
As I mentioned in the last blog, I still have to check myself into worry 'rehab' more often than I like. I don't know about you but there are still circumstances that
Keep Reading »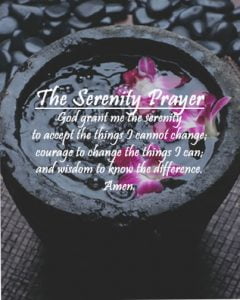 It's true. I don't like it, in fact I'm ashamed of it at times, but when it comes to those I love and care about I can compulsively worry. I've had a
Keep Reading »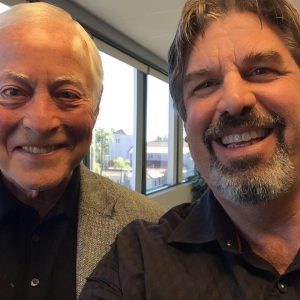 One of my favorite Jim Rohn books is the Seasons of Life. You can turn to just about any page and find Jim's profound wisdom on the "set-up" of how natural laws
Keep Reading »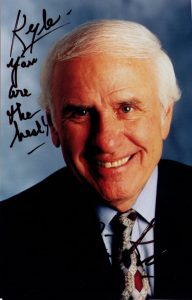 With great sadness we share that Jim Rohn, our mentor and friend, left us today for a better place. Over the past 18 months, Jim in his battle with Pulmonary Fibrosis, assured
Keep Reading »
"I guard my endorsements carefully. Regarding Kyle, he is simply a marketing genius! No joke. Kyle was the wizard behind the successful business of my mentor Jim Rohn. Every marketing dilemma I have ever had, Kyle has given me the brilliant and elegant solution on the spot. Kyle's consulting has saved and earned me hundreds of thousands of dollars over the years."

"Kyle, thank you for our partnership and friendship all these years. Friendship is wealth and you make me a rich man. Much Love & Respect"

"Kyle Wilson is brilliant and very knowledgeable and an icon in this industry. He was the power behind Jim Rohn. Kyle is my longtime friend and someone I have a great deal of respect for."
"Kyle you were a master to work with when filming and producing at my house. Also, Helen and I have toured and done so many 'meet and greets' and have had all kinds of cool activities and opportunities on the road, but last year at your house at the Inner Circle Mastermind ranks at the top as one of the all time best experiences we have ever had on the road. At your house the people and the love was so amazing. We are use to doing all the giving, but that day we felt loved and cared for. It was just an amazing experience! We still talk about it to this day. It is at the top of our tour memories from over all these years!"

"Thank you Kyle Wilson for being such a magnificent leader and creating a powerful, humanitarian thinking group of leaders. You're such an amazing human being. Always inspired by who you are!"

"I have worked closely with Kyle Wilson for 20 years. He is one of the best all-around marketers, promoters, business-builders and entrepreneurs in the business today. We have generated more than a million dollars together."

"If wanting to break into the speaker, author, marketing world, no one knows and does it better than my 10 year friend, Kyle Wilson. He is responsible for millions of people having access to the brilliant wisdom of Jim Rohn and so many other business thought leaders. He attracts the best people to his Inner Circle, something I'm proud to be a part of. I'm also excited to be working on a new book with Kyle, Lessons From Sports. Honored by his friendship."

"Kyle is one of my old and dear friends and one of the smartest marketing guys I have had the opportunity to work with. He is the scrappy marketing guy. Kyle is the real deal and finds ways to create product, add value, help people, build community, he's unbelievable."

"Kyle Wilson, single handedly changed the way I look at life! And the way I participate in my own! Kyle's wisdom, loyalty and commitment to seeing people soar is unmatched in the industry. He is a spring board, sounding board and ultimately a launch pad for anyone committed to pursuing their deepest dreams and ultimate goals! He is the most authentic mentor, friend and business parter I've ever had. I'm so thankful I ended up in your sphere 'KW,' Kyle Wilson."

"Kyle Wilson is the man! When I made the decision to transition from my 15 year MLB career to being a speaker, best-selling author and business consultant I researched and then sought out the man who has been behind such iconic speakers as Jim Rohn, Brian Tracy and many others. Hiring Kyle as my coach has been one of the smartest decisions I made."

"Kyle is a valued friend, a marketing superstar and one of the most knowledgeable people in the personal development industry."

"Kyle is one of the wisest and most brilliant marketing consultants in the world. He is the man behind the great marketing of Jim Rohn International and so many other personal development legends. He is not only someone I've enjoyed collaborating and working with for over two decades, but is also a close and valued friend. I recommend Kyle without equivocation."

"Kyle Wilson is my 20 year plus valued friend and business/marketing coach. He is one of the most influential and connected people around. Kyle ALWAYS brings value to every relationship he is a part of"

"Kyle Wilson is a masterful marketer and there is a good reason why top investors, entertainers, sports figures, leaders in personal development and entrepreneurs call on him as a coach, mentor, business partner and friend. Kyle knows what works in business and most importantly relationships and always over delivers. As an Inner Circle Mastermind member for over 2 years, it's been the very best thing I could have done to level up my circle of influence, surround myself with success and have the platform to launch a best-selling book, be invited to speak, partner, invest and take my brand to the next level. I highly recommend you invest whatever is necessary to be a member of the Inner Circle or hire Kyle as your coach.

"Kyle Wilson is the best marketer I know. In the 20 years that I have known him, everything he touches and every idea he generates, turns into money. If you're looking for a degree of fame, and a higher degree of wealth, I recommend you get YOUR ass to Kyle as fast as you can."

"I've known and worked with Kyle Wilson for over 20 years. Kyle is the ONLY person that ALWAYS under-promised and over-delivered every single time my dad Zig and I worked with him. He is a valued friend and someone I have great admiration and respect for!"
"Kyle's Inner Circle Masterminds have been some of the most enlightening events I've been a part of. I've met so many incredible people outside the world I live and work in. It is the pinnacle of places you can go to upgrade your network. Plus, Kyle's coaching has helped me create and additional six figure side income that allows me to impact more people."

"When I met Kyle Wilson I had been speaking professionally for 12 years and my biggest 'achievement' was $60,000 in debt to the IRS, a truck I prayed every day would start, and a simple 6 CD memory training set. Kyle coached me to market that CD set and in less than 12 months my IRS debt was gone and I was speaking in Australia, Bangkok, Belgium, Singapore, Malaysia and all over the USA with the biggest names in the speaking business. It was almost magical how Kyle took my business from giving speeches in the back room of an IHOP restaurant to audiences as large as 8,000 in what seemed like overnight. I can honestly say that Kyle Wilson was not a major factor in turning my business around. Kyle Wilson was THE factor. I can't strongly recommend his wisdom, knowledge, business mind or who he is as a person enough."

"Kyle Wilson is not only one of my most valued friends and mentors, he is a marketing genius and brilliant business man, always providing the most honest and insightful solutions to any challenge. I am honored to have him as my book partner and life-long counterpart."
Jeanette Ortega,
"Kyle, you ROCKED the EOFIRE show. You are a great storyteller and shared great lessons. Truly impressed…and thank you for what you do/have done for this Entrepreneurial world."

"Anytime I'm in a conversation with Kyle Wilson, I always take my notepad out and start taking down notes cause there's so much to learn. Kyle it's a real honor for me to know you."

"Kyle Wilson literally built an empire over 18 years working with one of the true legends in the entire speaking space, Mr. Jim Rohn. Somebody I look up too, somebody who was a hero of mine that I wanted to be like because of the way he had great integrity. Kyle has that same integrity, he truly cares about making you look good. He cares about you having quality materials and I will Guarantee you will be so grateful you partnered up and got into one of Kyle's books. Kyle cares truly from the heart about your success. And about representing you in the way you want to be represented. With your great content, and your great information and with who you are as a business, as a brand, as a person. So do yourself a favor, work with my friend Kyle."

"Kyle Wilson's insight, marketing acumen and business knowledge are guru level. His consulting, friendship and brilliant solutions have changed the trajectory of my career and life. His strategies don't just elevate, they transform you and your brand."

"From the moment I met Kyle realized that he was a unique individual. In life their is 'talent' and then behind that 'talent' there is always the business savvy behind it. We say that when the pupil is ready, the teacher will appear. Kyle Wilson IS that teacher and that consultant....are you ready? Kyle, I know our best work is yet to come. Thanks for the friendship and expertise."

"Is there anyone in the world who is better at grooming and managing a speaker than Kyle Wilson? Absolutely not! Kyle was the man behind Jim Rohn. Kyle, while managing my speaking career, took me to 60 speaking engagements a year while increasing my fee, and helped me publish numerous books that sold nearly a million copies, produce two best-selling audio programs, taught me how to sell product from the back of a room (with a number of $50,000 days and one $110,000 day) and got me my own television show and a co-host with Zig Ziglar on his television show, True Performance. There is not a single person alive who not only knows but has mastered the speaking business from beginning to end like Kyle Wilson. Take my highest recommendation and multiply it by ten and you have what I think about Kyle. What? You haven't picked up the phone yet to get on board with him? Get going!!"

"Kyle Wilson has been a life changing mentor, friend and business partner. He not only has extreme marketing knowledge, is talented and gifted at speaking, coaching and leading, but he also has a unique focus, drive and charisma that magnetizes others and helps them to succeed and become more motivated. I would recommend anyone wanting to propel to higher levels to work with Kyle"
"Kyle Wilson's Inner Circle is nothing short of Life Changing! It offers insights and valuable outcomes for entrepreneurs, champions, and business leaders. IC is high-trust, honest, and encouraging, an integrity-filled environment that generates awareness, understanding, and wisdom from the team for you. IC provides one a board of trusted advisors... the ""GPS to help you get to the next level."
"Kyle you have greatly influenced my life and career. You and Jim made a perfect team with a legacy that will continue to change lives more than any otherthought leaders with timeless wisdom."