Access the ebook Version of
Recent Books Published
by Kyle Wilson
Darren Hardy - Interview by Kyle Wilson
Brian Tracy - Interview by Kyle Wilson
Brian Tracy has addressed more than 5,000,000 audiences and over 5,000 talks worldwide. He  has written and produced more than 300 audio and video learning programs, including the  worldwide, best-selling Psychology of Achievement, which has been translated into more than  28 languages.
Brian's goal is to help you achieve your personal and business goals faster and easier than you ever imagined.
On this Q&A call, Brian shares on:
•  Business Module Reinvention
•  Your Value Proposition
•  Advice on Creating Books and Programs
•  2 Keys for Success in Business
•  Marketing and Sales are the Heartbeat of Business
•  Positive Expectations – Raising Positive, Self-Confident Kids
•  Referral Strategies
•  Lessons Learned From Failures
•  Creating a Positive Environment
•  The Success Mastery Academy Program
•  Who Has Influenced Him the Most
•  And much more!
The number one reason for business problems is low sales, the number one reason for business success is high sales, everything else is just commentary. – Brain Tracy
Brian is an amazing person, with a wealth of knowledge and wisdom not only in the business world, but also with his life philosophy—This call is absolutely amazing!
Enjoy!
Phil Collen - Interview by Kyle Wilson
Access Kyle Wilson's interview with Phil Collen, lead guitarist and song writer for the rock band Def Leppard (over 100 million records sold worldwide).
Phil discusses his passion for Music, Fitness and Personal Development. Plus How to Avoid Cynicism, Never Giving Up, recent record setting tour with KISS, his Musical Influences and so much more!
Tom Ziglar - Interview by Kyle Wilson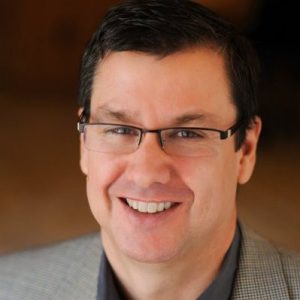 Tom is the proud son of the legendary speaker Zig Ziglar and for the last 20 years has been the CEO of Ziglar Performance.Tom is a sought after presenter, speaker, and author. He and his dad have created multiple bestselling programs, books, and training courses. And the Ziglar podcast, which Tom launched a few years ago, averages over 200,000 downloads per month.
Tom shares:
Success is the maximum utilization of what God has given you
Significance is helping others have more
Legacy is the transfer of habit that will ripple through eternity. When legacy is your goal, success and significance are byproducts
What do you want people to say about you behind your back? Define the words you want to be identified with and then you will build the habits to get there
Zig gave all he had all the time. Prov 11:25, He who waters can't help but be watered himself. Zig spent three hours a day reading, researching, and preparing
People are desperate to be heard. This is why so many are on Facebook. Small groups where people who will share their scars is where real communication occurs. Talking out of wounds is different than sharing from scars.
What you do is not as important as the reason WHY YOU DO IT. Your HOW needs to work with your WHY
Keith Elias - Interview by Kyle Wilson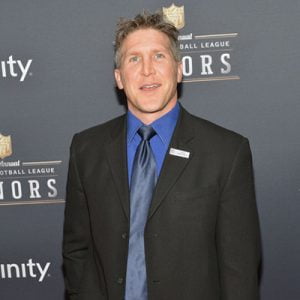 Keith, after playing football for four years at Princeton University, left with 21 school and 4 NCAA records. He went on to play six years in the NFL with the Giants and Colts, and then became an international speaker. He now works for the NFL in player engagement, mentoring players through transitioning into and out of the game, as well as coaching them through their purpose off the field. He is a mentor, speaker, team builder, and leader who inspires, empowers, and encourages others in their purpose by helping them create and attain their vision for their lives or companies. He truly believes, "When you become YOU, you are unstoppable."
The last couple of years, Keith has been fortunate to meet with some of the top prospects coming into the NFL Draft — guys like Carson Wentz, Jared Goff, Ezekiel Elliot, Deshuan Watson, and this year, Josh Allen, Josh Rosen, and Saquon Barkley.
Keith talks about:
Managing the Five F's
The power of mentorship
How to build a culture that will guarantee success
How to distinguish between a friend and a frenemie
How to transition into new phases of life and career and much more!
"Leadership can be taught. Culture can be taught. People can be transformed by truth, by authenticity, by knowledge, and by experience. And that's amazing."
"Don't let your former glory surpass the latter glory you will have, because there are things that you're created to do that will be more impactful."
"Life is transition. It is one transition after another. The more you can learn how to navigate that (your business, your team, and your family) successfully, the more successful you'll be in life."
"If you find your significance in the wrong place, you will struggle when that relationship is over."
Nick Bradley - Interview by Kyle Wilson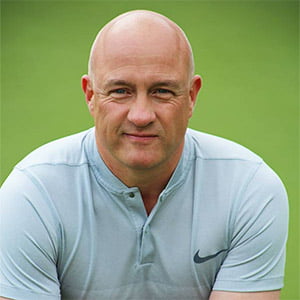 Nick Bradley is a PGA Tour Mentor & Ryder Cup Strategist. Nick helped Justin Rose go from 125th in the world to 5th. He also works directly with the Ryder Cup teams. He is the bestselling author of The 7 Laws of the Golf Swing and Kinetic Golf. Currently, Nick's average client is worth over a $100 million, and he is used to working with peak performers. But Nick has also experienced tragedy in his life, the suicide of his father and going through a deep depression. Today, he shares how he had to take all the things he teaches as a world-class golf instructor and learn to reapply them to his own life.
"Nick, thanks for getting me back in the winner's circle." – Justin Rose, 2013 US Open Champion European #1
"Nick, you were the natural person to help me with my captaincy." – Paul McGinley, 2014 Winning Ryder Cup Captain
"Nick Bradley is one of the world's newest teaching stars." – Butch Harmon, Ranked #1 Golf Instructor in the World
"Nick Bradley is the most innovative golf instructor in the world." – Golf Digest
Darren Hardy, Exclusive Interview w/ Jim Rohn Int Founder, Kyle Wilson - 8 Part Series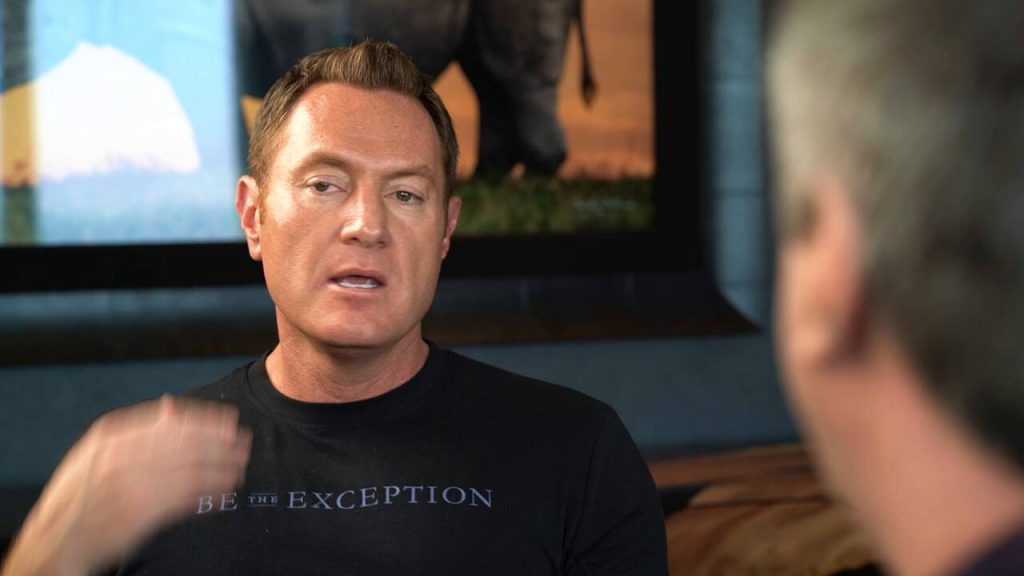 Exclusive 8 Part Video Interview with Darren Hardy 
Password: DHPassword
Les Brown, Iconic Motivational Speaker, With Kyle Wilson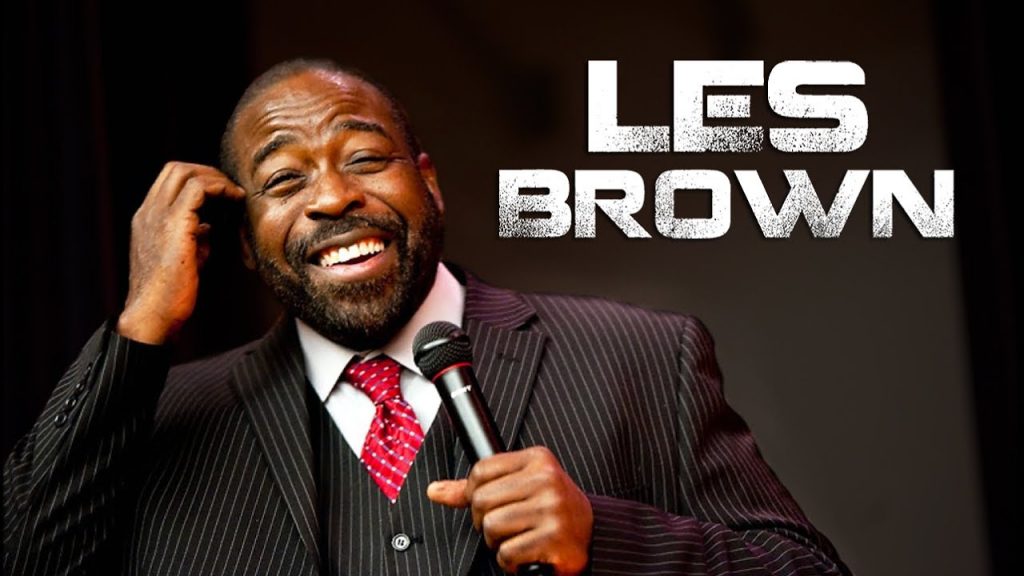 Phil Collen, Lead Guitar Player with Def Leppard, Sharing Stories and Insights with Kyle Wilson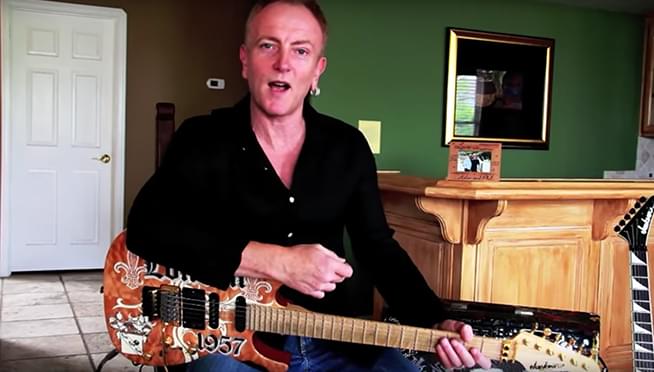 Access Success Habits Podcast Interviews including Denis Waitley, Brian Tracy, Mark Victor Hansen, Darren Hardy, Lisa Haisha, Les Brown and more.
Brian Tracy Dec 4, 2020 2 Hours of Inner Circle Q&A
Mark Victor and Crystal Hansen Interview
Glenn Morshower, Acting, Speaking and Transformation
Todd Stottlemyre, Resilience and Mental Mindset
Want to Be in Kyle's Next Book?
If you would like to be a #1 Best-Selling Author, be in a book with other celebrity authorities, have an amazing writing coach, learn over 20 marketing strategies to market your book, and much more Click Here to Learn More  and Apply
"I guard my endorsements carefully. Regarding Kyle, he is simply a marketing genius! No joke. Kyle was the wizard behind the successful business of my mentor Jim Rohn. Every marketing dilemma I have ever had, Kyle has given me the brilliant and elegant solution on the spot. Kyle's consulting has saved and earned me hundreds of thousands of dollars over the years."

"Kyle, thank you for our partnership and friendship all these years. Friendship is wealth and you make me a rich man. Much Love & Respect"

"Kyle Wilson is brilliant and very knowledgeable and an icon in this industry. He was the power behind Jim Rohn. Kyle is my longtime friend and someone I have a great deal of respect for."
"Kyle you were a master to work with when filming and producing at my house. Also, Helen and I have toured and done so many 'meet and greets' and have had all kinds of cool activities and opportunities on the road, but last year at your house at the Inner Circle Mastermind ranks at the top as one of the all time best experiences we have ever had on the road. At your house the people and the love was so amazing. We are use to doing all the giving, but that day we felt loved and cared for. It was just an amazing experience! We still talk about it to this day. It is at the top of our tour memories from over all these years!"

"Thank you Kyle Wilson for being such a magnificent leader and creating a powerful, humanitarian thinking group of leaders. You're such an amazing human being. Always inspired by who you are!"

"I have worked closely with Kyle Wilson for 20 years. He is one of the best all-around marketers, promoters, business-builders and entrepreneurs in the business today. We have generated more than a million dollars together."

"If wanting to break into the speaker, author, marketing world, no one knows and does it better than my 10 year friend, Kyle Wilson. He is responsible for millions of people having access to the brilliant wisdom of Jim Rohn and so many other business thought leaders. He attracts the best people to his Inner Circle, something I'm proud to be a part of. I'm also excited to be working on a new book with Kyle, Lessons From Sports. Honored by his friendship."

"Kyle is one of my old and dear friends and one of the smartest marketing guys I have had the opportunity to work with. He is the scrappy marketing guy. Kyle is the real deal and finds ways to create product, add value, help people, build community, he's unbelievable."

"Kyle Wilson, single handedly changed the way I look at life! And the way I participate in my own! Kyle's wisdom, loyalty and commitment to seeing people soar is unmatched in the industry. He is a spring board, sounding board and ultimately a launch pad for anyone committed to pursuing their deepest dreams and ultimate goals! He is the most authentic mentor, friend and business parter I've ever had. I'm so thankful I ended up in your sphere 'KW,' Kyle Wilson."

"Kyle Wilson is the man! When I made the decision to transition from my 15 year MLB career to being a speaker, best-selling author and business consultant I researched and then sought out the man who has been behind such iconic speakers as Jim Rohn, Brian Tracy and many others. Hiring Kyle as my coach has been one of the smartest decisions I made."

"Kyle is a valued friend, a marketing superstar and one of the most knowledgeable people in the personal development industry."

"Kyle can I thank you for something and congratulate you in the same breath? I've done easily 500 interviews in my life. This has been my favorite one. One that went on and allowed that deeper dive because that's one of the things that time limits can rob us of. And I thank you for that because it's been very healthy and very cathartic. And you kind of brought me back in touch with how ready I am to get back on stages. I'm ready."
"Kyle is one of the wisest and most brilliant marketing consultants in the world. He is the man behind the great marketing of Jim Rohn International and so many other personal development legends. He is not only someone I've enjoyed collaborating and working with for over two decades, but is also a close and valued friend. I recommend Kyle without equivocation."

"Kyle Wilson is a masterful marketer and there is a good reason why top investors, entertainers, sports figures, leaders in personal development and entrepreneurs call on him as a coach, mentor, business partner and friend. Kyle knows what works in business and most importantly relationships and always over delivers. As an Inner Circle Mastermind member for over 2 years, it's been the very best thing I could have done to level up my circle of influence, surround myself with success and have the platform to launch a best-selling book, be invited to speak, partner, invest and take my brand to the next level. I highly recommend you invest whatever is necessary to be a member of the Inner Circle or hire Kyle as your coach.

"Kyle Wilson is the best marketer I know. In the 20 years that I have known him, everything he touches and every idea he generates, turns into money. If you're looking for a degree of fame, and a higher degree of wealth, I recommend you get YOUR ass to Kyle as fast as you can."

"I've known and worked with Kyle Wilson for over 20 years. Kyle is the ONLY person that ALWAYS under-promised and over-delivered every single time my dad Zig and I worked with him. He is a valued friend and someone I have great admiration and respect for!"
"Kyle's Inner Circle Masterminds have been some of the most enlightening events I've been a part of. I've met so many incredible people outside the world I live and work in. It is the pinnacle of places you can go to upgrade your network. Plus, Kyle's coaching has helped me create and additional six figure side income that allows me to impact more people."

"When I met Kyle Wilson I had been speaking professionally for 12 years and my biggest 'achievement' was $60,000 in debt to the IRS, a truck I prayed every day would start, and a simple 6 CD memory training set. Kyle coached me to market that CD set and in less than 12 months my IRS debt was gone and I was speaking in Australia, Bangkok, Belgium, Singapore, Malaysia and all over the USA with the biggest names in the speaking business. It was almost magical how Kyle took my business from giving speeches in the back room of an IHOP restaurant to audiences as large as 8,000 in what seemed like overnight. I can honestly say that Kyle Wilson was not a major factor in turning my business around. Kyle Wilson was THE factor. I can't strongly recommend his wisdom, knowledge, business mind or who he is as a person enough."

"Kyle Wilson is not only one of my most valued friends and mentors, he is a marketing genius and brilliant business man, always providing the most honest and insightful solutions to any challenge. I am honored to have him as my book partner and life-long counterpart."
Jeanette Ortega,
"Kyle, you ROCKED the EOFIRE show. You are a great storyteller and shared great lessons. Truly impressed…and thank you for what you do/have done for this Entrepreneurial world."

"Anytime I'm in a conversation with Kyle Wilson, I always take my notepad out and start taking down notes cause there's so much to learn. Kyle it's a real honor for me to know you."

"Kyle Wilson literally built an empire over 18 years working with one of the true legends in the entire speaking space, Mr. Jim Rohn. Somebody I look up too, somebody who was a hero of mine that I wanted to be like because of the way he had great integrity. Kyle has that same integrity, he truly cares about making you look good. He cares about you having quality materials and I will Guarantee you will be so grateful you partnered up and got into one of Kyle's books. Kyle cares truly from the heart about your success. And about representing you in the way you want to be represented. With your great content, and your great information and with who you are as a business, as a brand, as a person. So do yourself a favor, work with my friend Kyle."

"Kyle Wilson's insight, marketing acumen and business knowledge are guru level. His consulting, friendship and brilliant solutions have changed the trajectory of my career and life. His strategies don't just elevate, they transform you and your brand."

"From the moment I met Kyle realized that he was a unique individual. In life their is 'talent' and then behind that 'talent' there is always the business savvy behind it. We say that when the pupil is ready, the teacher will appear. Kyle Wilson IS that teacher and that consultant....are you ready? Kyle, I know our best work is yet to come. Thanks for the friendship and expertise."

"Is there anyone in the world who is better at grooming and managing a speaker than Kyle Wilson? Absolutely not! Kyle was the man behind Jim Rohn. Kyle, while managing my speaking career, took me to 60 speaking engagements a year while increasing my fee, and helped me publish numerous books that sold nearly a million copies, produce two best-selling audio programs, taught me how to sell product from the back of a room (with a number of $50,000 days and one $110,000 day) and got me my own television show and a co-host with Zig Ziglar on his television show, True Performance. There is not a single person alive who not only knows but has mastered the speaking business from beginning to end like Kyle Wilson. Take my highest recommendation and multiply it by ten and you have what I think about Kyle. What? You haven't picked up the phone yet to get on board with him? Get going!!"

"Kyle Wilson has been a life changing mentor, friend and business partner. He not only has extreme marketing knowledge, is talented and gifted at speaking, coaching and leading, but he also has a unique focus, drive and charisma that magnetizes others and helps them to succeed and become more motivated. I would recommend anyone wanting to propel to higher levels to work with Kyle"
"Kyle Wilson's Inner Circle is nothing short of Life Changing! It offers insights and valuable outcomes for entrepreneurs, champions, and business leaders. IC is high-trust, honest, and encouraging, an integrity-filled environment that generates awareness, understanding, and wisdom from the team for you. IC provides one a board of trusted advisors... the ""GPS to help you get to the next level."
"After only working with Kyle for a few months, I felt my professional world opening up in new and inspired ways. Kyle's marketing brilliance and business wisdom combine to make him a one in a million in this coaching world. I found that I literally would just listen to whatever he says and that is not common for a strong-willed woman like me, but his guidance is pure gold and his goodness shines through it all. I am so very grateful to him for his coaching."
"Kyle you have greatly influenced my life and career. You and Jim made a perfect team with a legacy that will continue to change lives more than any otherthought leaders with timeless wisdom."