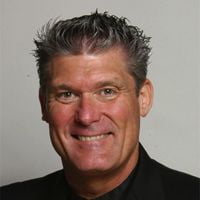 03.26.14 Q&A Call
Internet Marketer and Best-Selling Author of Getting Rich with eBooks, Vic Johnson, joined host and Founder of the Lessons From Network, Kyle Wilson.
Here are just a few highlights of what Vic shared:
How he went from living below the US poverty level to creating an abundance of residual income through his websites and eBook
How he modestly started AsAManThinketh.net in 2001 and the formula he has used to grow this and his other sites into a multi-million dollar enterprise
The major reasons and benefits of why you MUST write your first book or ebook
How Amazon pays Vic for leads
How to use Facebook to learn about who you are serving
How to convert one piece of content into multiple products and services
One simple secret he's learned that helps you find the shortest route to success
There were a ton of nuggets and wisdom he shared that will help as you engage in your entrepreneurial forays and adventures. Definitely worth the listen!
A little more about Vic Johnson…
Kyle first met Vic Johnson in 2001 when he attended one of our Jim Rohn Weekend Events. 3 short years later he was on stage speaking at our Jim Rohn Weekend Leadership event. He's someone Kyle has collaborated with and values as a good friend and incredible Mastermind partner.
Vic is an amazingly talented and smart internet marketer. He's made a name for himself in this overcrowded niche and knows how to create success.
Despite being totally unknown in the personal development industry when he launched his first website in 2001, Vic Johnson has gone on to launch TheChampionsClub.org, AsAManThinketh.net, Goals2Go.com, MyDailyInsights.com and a dozen other self-help sites.
Evicted from his home in 1996 and his last car lost to repossession a year later, his story has become an oft-quoted source of inspiration to the more than 300,000 subscribers he serves worldwide. He is the author of a number of best selling books, some of which have been translated into Japanese, Russian, Czech, Slovak and Farsi.