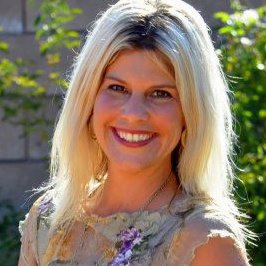 07.22.14 Expert Call
Wow!! WHAT A CALL we had with confidence expert, award-winning speaker, best-selling author and human extraordinaire Kim Somers Egelsee!
Kim Somers Egelsee is a Confidence Expert, TV Host, TEDx Speaker, Life Coach, Multi-Award Winning Speaker and #1 Best-Selling Author of Getting Your Life to a Ten Plus.
I know everyone who was able to be on the call was inspired and energized by what Kim shared. So many great nuggets and takeaways. If you weren't able to be on the call, here are a few highlights of what Kim talked about…
A Confidence mindset vs Competition mindset and what that means
How confidence and creating opportunities are related and what you can do to kickstart more opportunities – Loved this one!
How your beliefs affect your reality
Why letting go of negative, past experiences holding you back is key to restoring your belief in yourself and conquering the things that are holding you back — this is easier than you think!
The mental exercise Kim does every 6 weeks to keep her on track, loving life and pursuing her goals and dreams with passion, enthusiasm and confidence
Why asking for help is Always worth you time!
Kim's philosophy on why personal development is key to keeping her from downward negative spirals and hitting rock bottom
How confidence is integral to so many things one of the big keys to eliminating fear!
You definitely want to listen to the call for the insights, inspiration and nuggets you can apply to your life and business!
A little more about Kim…
Kim Somers Egelsee helps men and women find their passion and purpose, develop and design it, forget the fear and move forward with positive communication, action, confidence and success. She does this through coaching, speaking, mentoring and consulting.
Kim is the #1 best selling author of Getting Your Life to a Ten Plus, a multiple award winning inspirational speaker, life coach, hypnotherapist, NLP Practitioner, columnist and TV host. Kim has been a co-host of the global variety talk show, "Samira's Show, which airs to over 150 million people in Asia, Europe, Canada, United States, and Iran, she has had her own "Getting Your Life to a Ten +" web series with the Hallmark channel's Spirit Clips speaker series.
She is also the co-author of The Zoe Life Inspired and has a CD, "Living In Your Full Positive Power". Kim hosts and leads regular events and workshops, is a keynote speaker, offers VIP Coaching programs, and has a Ten+ life coaching certification program.
Kim works closely with Kyle and the Lessons From Network as a contributor, event host and speaker. For more info go to www.lessonsfromconfidencecoaching.com.