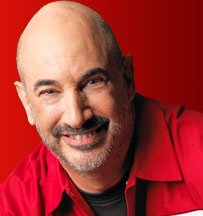 Jeffrey Gitomer is a creative, on-the-edge, writer and speaker whose expertise on sales, customer loyalty, and personal development is world renowned. He is the New York Times best-selling author of The Sales Bible, The Little Red Book of Selling, The Little Black Book of Connections, The Little Gold Book of YES! Attitude in addition to another half dozen best-selling books. Jeffrey also has the distinction of being in the National Speakers Associations SPEAKER HALL OF FAME!
On this Q&A call, Jeffrey shares on:
Why you have to continue to be a student
What it takes to be successful
His friendship with Charlie "Tremendous" Jones
The process he goes through when writing his books
The value of giving without expectation
His top sales strategy
The best advice he ever received
What would he do different in his career
The top 3 books everyone should read
And much more!
"If you want to be the best at what you do, then you have to stay a student of what you do and continue to learn. You dedicate yourself to learning as much as you dedicate yourself to performing." Jeffrey Gitomer
Jeffrey has a unique style and a undeniable passion for what he does. In this Q&A call he delivers both along with a wealth of knowledge and wisdom.
Enjoy!
Kyle Wilson and the Lessons From Network Team