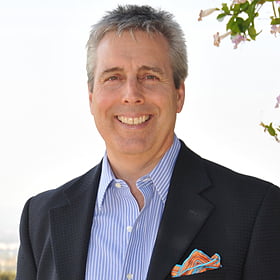 Don Hobbs began his seminar career at the early age of 18 when he went to work with the legendary Jim Rohn. In 1986, Don co-founded, Hobbs/Herder Advertising, and helped grow the company from infancy to a $20+ million powerhouse in the real estate marketing and training space. Don is currently the Executive Vice President of Keller & Company, where he is touring across America
delivering The ONE Thing Fundamentals program. The program is based on the best-selling book, The ONE Thing, written by Gary Keller and Jay Papasan and has sold over 1.5 million copies. (Gary is the owner of Keller Williams Realty – the Largest real estate company in the world)
On this Q&A call Don shares on:
Working with Jim Rohn
Co-founding the $20 million company Hobbs/Herder
The One Thing philosophy
The Domino Affect
Succeeding by habits not discipline
Best business advice he received
4 parts to a presentation
And more!
Stop working from a to do list and start working from a success list. – Don Hobbs
With over 1.5 million copies sold, and now translated into 22 languages, the book and The ONE Thing Fundamentals tour are changing American business and the lives of millions.
Enjoy!
Kyle Wilson & Lessons From Network Team