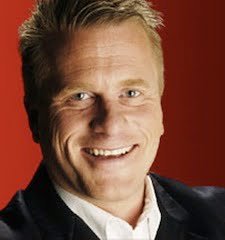 05.15.14 Expert Call
Chris Widener, a seasoned, high-end professional speaker, best-selling author and radio host joined Kyle Wilson, Lessons From Network Founder for the call.
Kyle and Chris covered How to Build Your Digital Empire and specific strategies Chris uses that anyone can utilize.
Here are some highlights of what you'll learn:
How Chris uses FB as a funnel to get people to his sites
Podcasts and how they are a "Virtuous Loop" (this is a good thing)
How Chris monetizes FB
How Chris uses a short recording to turn into podcasts and eBooks to sell
The future of FB?
The toughest challenge Chris has overcome
"Blocking and Tackling" – Chris' basic FB strategies that work
Using polls – how Chris successfully gets people off FB
A little more about Chris Widener…
Chris Widener is widely recognized as one of the top speakers in the world today. He has spoken all over the world and speaks to groups as small as 100 and as large as 25,000. His clients are a "who's who" of American businesses and organizations, including notables like General Electric, Cisco Systems, Microsoft and the Harvard Business School. Chris' dynamic, practical and engaging speeches will have your audience laughing one minute and learning timeless truths of success the next.
As a businessman, Chris started a small publishing company called the American Community Business Network in the 1990′s. Chris then changed the name to Made for Success and grew the company into a large business selling tens of thousands of personal development programs through large retailers like Costco, Sam's Club, Wal-Mart, Target and Barnes and Noble. He sold that business to his partner in 2009 to focus on his speaking, writing and coaching exclusively.
He is the author of twelve books and over 450 articles on success, leadership, sales and motivation. His best-selling books include The Angel Inside (which has also been optioned as a movie), The Art of Influence, The Leadership Rules, Live the Life You Have Always Dreamed Of, Twelve Pillars, and the sequel to Twelve Pillars, Above All Else. Chris has also produced over 80 CDs and DVDs on a wide range of topics.