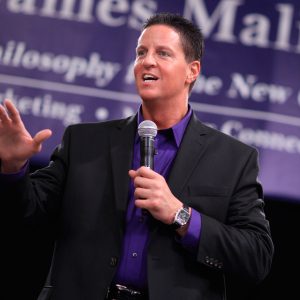 Wow is all I can say. James Rocked It.
Whether you are a business owner, entrepreneur, speaker and/or author, James shares strategies on this call that you can put to use immediately (see below all the topics we covered).
We had a full house for the call and ended up going 90 minutes (versus 60) so James could answer your questions. Will definitely do a long form interview with James on my upcoming podcast in October, Success Secrets of Super Achievers.
Just a few of the MANY comments I received last night and this morning
"This call was amazing…So much value, my hand was hurting from writing. Thank you James for your time and thank you Kyle for setting this up."  Brian Boyle
"If you were on the call last night with Kyle and James, you heard some fresh and powerful gold nuggets about the business of speaking and coaching. I've known James Malinchak for about 8 years and have attended most of his amazing and powerful offerings. James is the best and he truly wants you to become the best. If you love Kyle, you will love James Malinchak . I encourage you to dive in and allow James to start pouring into you." – Jim Gardner
"Such a GREAT call tonight Kyle Wilson, thank you! James Malinchak gave SO MUCH VALUE!"  Stephanie Wankle
"What a great call!!" Newy Scruggs
"Fantastic session!  Loved the energy and the learnings!" Neelu Gibson
"Awesome presentation!!  Thank you for all of the great info!" Jo Hausman
Topics covered:
How to overcome your biggest objections from a prospect
James' BIG goal for the first part of any event he puts on
Two key business philosophies to running any business
#1 Rule for James as an enrepreneur and deciding who he wants to work with
Why you should lead and start with the market, not your message, first. Example of how James helped Jack Canfield focus his message for the market.
The 3 Speaking Markets to go after
The best list for reaching associations, meeting planners and any other type of business.
James recommendation for your six page speaking brochure
The 10-10-10 philosophy
How to get two referrals from every speaking gig
How to discover the client's budget and quote your fee
How to get into the college speaking market
and much more
I so appreciate James being so generous with all his golden nuggets and wisdom!
Enjoy! Kyle