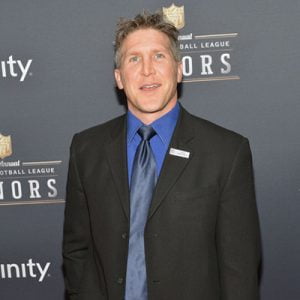 Keith, after playing football for four years at Princeton University, left with 21 school and 4 NCAA records. He went on to play six years in the NFL with the Giants and Colts, and then became an international speaker. He now works for the NFL in player engagement, mentoring players through transitioning into and out of the game, as well as coaching them through their purpose off the field. He is a mentor, speaker, team builder, and leader who inspires, empowers, and encourages others in their purpose by helping them create and attain their vision for their lives or companies. He truly believes, "When you become YOU, you are unstoppable."The last couple of years, Keith has been fortunate to meet with some of the top prospects coming into the NFL Draft — guys like Carson Wentz, Jared Goff, Ezekiel Elliot, Deshuan Watson, and this year, Josh Allen, Josh Rosen, and Saquon Barkley.
Keith talks about:
Managing the Five F's
The power of mentorship
How to build a culture that will guarantee success
How to distinguish between a friend and a frenemie
How to transition into new phases of life and career and much more!
"Leadership can be taught. Culture can be taught. People can be transformed by truth, by authenticity, by knowledge, and by experience. And that's amazing."
"Don't let your former glory surpass the latter glory you will have, because there are things that you're created to do that will be more impactful."
"Life is transition. It is one transition after another. The more you can learn how to navigate that (your business, your team, and your family) successfully, the more successful you'll be in life."
"If you find your significance in the wrong place, you will struggle when that relationship is over."